The historical sword-fighting group URSUS is about people interested in stage combat and sword-fighting, fire shows and historical music. We specialise in performances for the public and corporate events, we organize historical events, we participate in various historical festivals and city festivities. We perform both in Slovakia and abroad.

Interested in our performance? Take a look at our offer and write to us.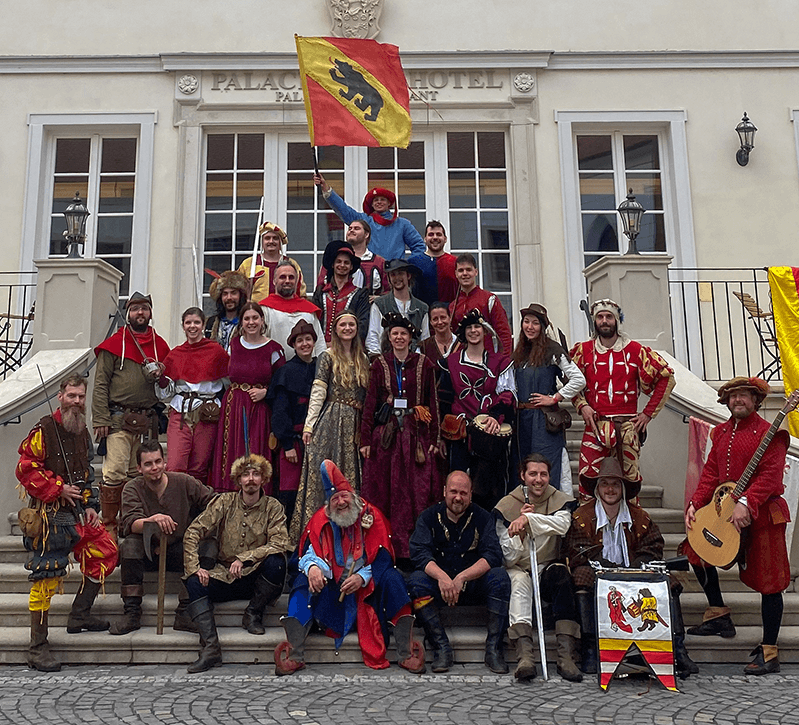 About us
The group of historical fencing URSUS from Stupava was founded in 1998. We are dedicated to the stage depiction of historical fencing and European martial arts (especially the Middle Ages and the Renaissance), training in fencing choreography and stunt training. We also make fire shows, concerts of historical period music and organize historical festivals. In cooperation with primary school in Stupava, we conduct historical fencing trainings for children called Young Bears.
We have many years of experience performing at the biggest historical festivals at home and abroad (Croatia, Slovenia, Hungary, Czech Republic, Austria, Germany, Italy) and performing on television.
We are constantly working on the quality of our performances. We regularly participate in fencing, theatre and juggling workshops. We cooperate with professional directors and lecturers (Miroslav Kasprzyk, Free Fencing Master Peter Koza, Gustáv Kyselica…) on the creation of programs and fencing training.